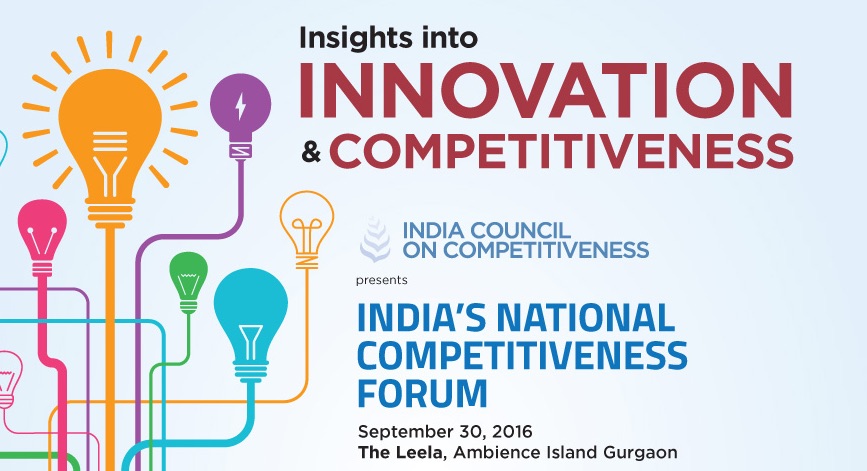 India Council of Competitiveness is organizing its flagship event, India's National Competitiveness Forum (NCF) on September 30, 2016 at The Leela, Ambience Island, New Delhi.
The theme for this year's forum would be innovation and competitiveness. Today it is very important to understand the fundamental drivers of the innovation in the Indian context specifically at the level of states. As noted in the Global Innovation Index 2015, Innovation is no longer an imperative for developed countries alone and developing countries must do their bit in fostering innovation. The Future of the States in India will be driven how they pursue innovation.
The forum would be a discussion platform to understand the underlying levers that can act to increase or impede the trajectory of India's growth and competitiveness.
Download PDF